Soundtrack of My Life is a
free service
provided by
Billboard.com
that creates a playlist with a song associated with a milestone in your life. Your first kiss, the day you got your license, that one time when you were incarcerated...
You input a date for each of these moments and the service automatically creates a playlist containing songs that were at the top of the charts in that period. When your playlist is created, you can listen to a small preview of your songs. If you register to Billboard.com, you can also share your tracks on social media or embed a widget with your playlist on your site.
So, here is Mookie's playlist, sans actual dates.
I figure it's more fun if you try to figure out the timeline based on the song!
The Day Mookie Was Born
50 Ways to Leave Your Lover - Paul Simon
Great song...glad Dad didn't leave Mom though...
Memorable First Kiss
Roll With It - Steve Winwood
I can't remember her name, but I remember that this was the first kiss where I also got to second base. She was a beautiful dark-haired, olive-skinned girl who was far more mature than me at the time... even though we were the same age. If I knew then, what I know now...
First Drink
Justify My Love - Madonna
I am 100% confident that Madonna was not playing as I took my first unauthorized sip of the magic nectar. Alas, she marks the moment regardless.
Got My Drivers License
I'm Too Sexy - Right Said Fred
I failed it a few times before I finally passed. The second time I took it, I had a strong feeling that I had failed from the comment about not yielding at a red light right turn. My dad never came to a complete stop at right turn on a red light if it was safe to do so... So, when I saw some serious scribbling I decided it was time to give the examiner a crazy ride. I drove fast and took chances! I even skidded into the DMV parking lot. Needless to say my Dad just laughed when he looked at the examiner's face after returning to the DMV. I passed with flying colors on the third time by the way.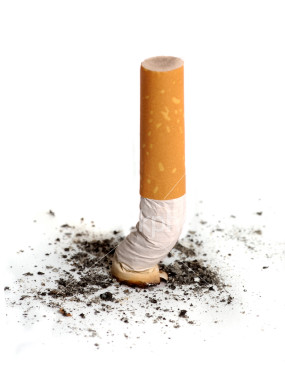 Frist Cigarette
To Be With You - Mr. Big
Actually...I'm pretty sure I tried smoking before this point in my life...but it was around this time that I finally inhaled properly. I know because I attempted to cough out my left lung. Ah...that light-headed moment, my mind dizzy with a real dose of nicotine, is a moment that I suppose I regret today, since I still have the habit. I won't smoke forever. I plan on quitting soon. I wanna be smoke-free by 35 at the latest. It gets harder the older you get. I know that for sure
.
Graduate from High School
I Swear - All-4-One
[Download I Swear - All-4-One]
First time I kissed TLO?
London Bridge - Fergie
Fergie [ft. Marina] – "London Bridge (Bonde do Rolê A+B by Luminfire)" [Direct — Left Click Only]
Meeting TLO has definitely been monumental in my life. Not only is she hot and and great in bed, but she shares my love of music. This blog would not have been possible or successful without her. That night outside the bar, I remember her being unsteady and panting for a kiss... What a great moment. I wish we had a great song to mark it, but sadly...Fergie it is. She is hotter than the Ferg, in case you were wondering.
Went to Jail
The Sign - Ace of Base

I guess it WAS a sign. I was heading in all the wrong directions. My life was a mess. Well, I cleaned it up. Was a turning point though. No doubt. By the way...I suggest not giving the big black man a "phone check". Things get tense after that.
Graduated College
Fallin' - Alicia Keys
Alicia Keys is still hot right now. Maybe you have seen her at the VMAs with Jay-Z performing Empire State of Mind. She steals the thunder from Hova in this song in my opinion. It's an amazing song, but would have fell flat with out her vocals in the mix.
[Download Jay-Z - Empire State of Mind (featuring Alicia Keys)]
First Day inALLcaps.com Goes Live
Lollipop - Lil Wayne Featuring Static Major
We are growing every day! The hits and page views continue to grow! The emails and comments keep coming in! We have a facebook page and two new sites! (videos.inallcaps.com and podcasts.inallcaps.com) We got a few requests to remove tracks but even more bands emailing us to thank us! It feels good. We still want to hear more from you though. What do you like and dislike? What do you want more of? Leave us a comment!
Today!
Pearl Jam - The Fixer
I would like today to be a milestone. This post. Although it's not number one today, Pearl Jam's latest single is number two! (1st is Alice in Chains - Check My Brain...and I just don't think it's that great of a song.) The song might be an Obama versus Bush song. The song might be a fuck you to the labels. (This album of PJ is released on its own label, MonkeyWrench Records). Whatever it is, it's an upbeat rock song by one of my favorite bands! I just saw Pearl Jam at San Francisco's Outside Lands festival, and was very pleased. I even have a decent live recording of Animal from this show that I want to share! (What! Why not The Fixer? You can download it here from the blog tsururadio.com if you really must!
[Download Pearl Jam - Animal (Live @ Outside Lands 2009)]