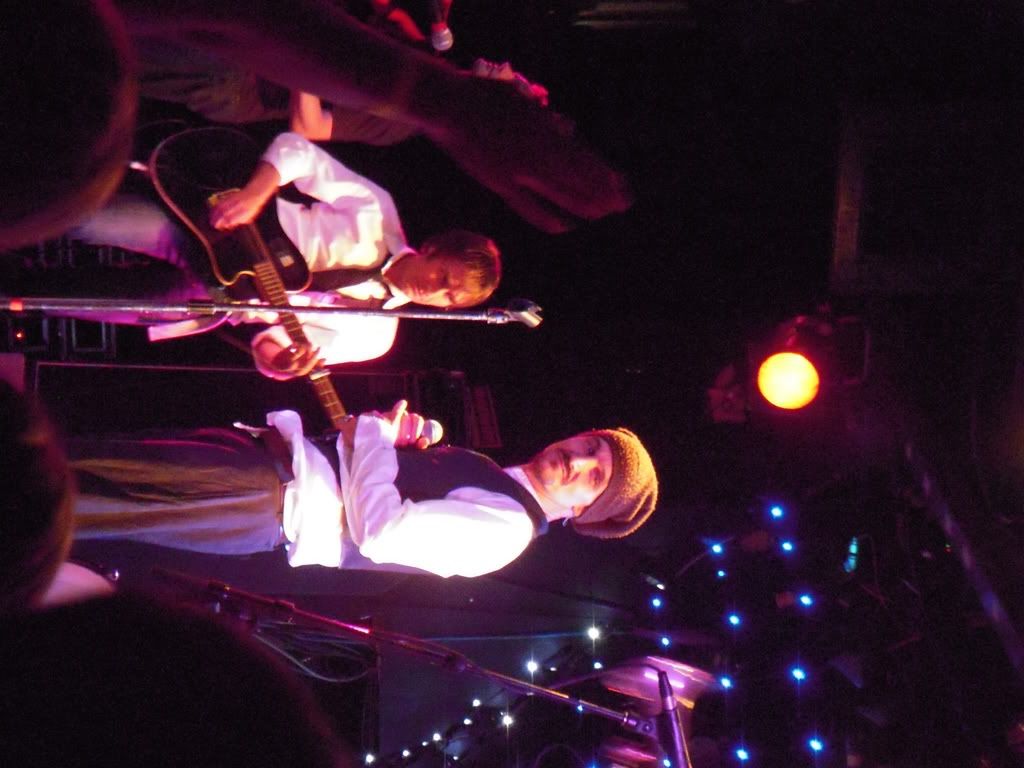 This is going to be a very short and sweet post. I saw quite possibly the best show out of the probably one hundred or so I've seen in my short lifetime this Monday. Now, you folks probably will go, "Who's James?" I've heard that a lot. They're the guys who sang the song "Laid". You know it. Trust me. The lyrics start off with the following:

"This bed is on fire with passionate love/
The neighbors complain about the noises above/
but she only cums when she's on top."
So that song aside, they have an astounding body of work that most people just don't really realize. The album
Laid
is a Brian Eno masterpiece. The album starts off with two of my favorite James songs - "Out To Get You" and "Sometimes (Lester Piggott)". Below is the latter.
So, the band finished off their setlist with this song before coming back for their encore. Let me tell you, it was one of the most amazing things I've ever been a part of! I recorded the video of the song being performed, but the crowd there stole the show. You'll need to watch the video to understand what I mean.
Now, if that wasn't the best thing ever, they did something else later on that I've never seen a band do. Especially one that's as well-known as James. The finished with their song "Come Home", and invited a young man by the name of Jonah on stage to play guitar with them. I found Jonah had posted on the fan page of James' on facebook, so I messaged him to ask how that came about. Here's what he wrote (he's in the middle of the photo posted below!):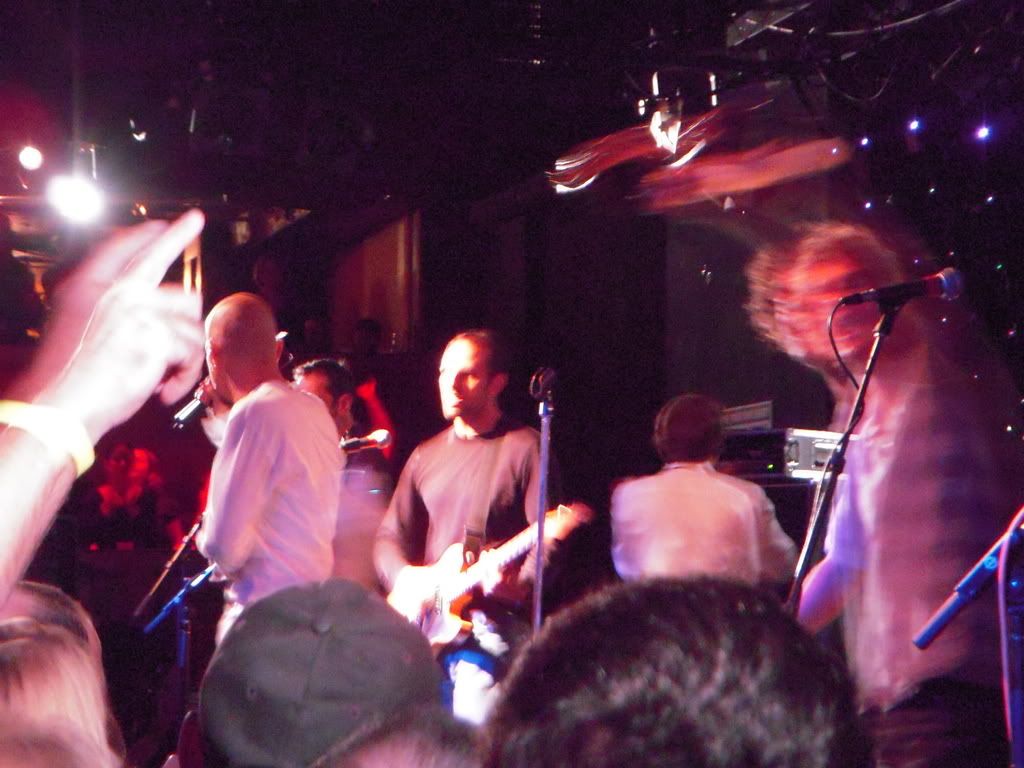 At Sunday's show, I held up a sign asking Tim if I could come up and play "Come Home" with them. I figured the chances of it happening were pretty much nil, but I also figured there was no harm in asking. Tim read the sign and told me, "Sorry, it isn't on the set list tonight. Will you be here tomorrow? Maybe we can do it then." I figured he was kidding, but then I ran into him on the street after the show and asked him if he was seriously considering letting me come on stage with them. He asked if I could actually play, if I am any good. I told him that yes, I can play. He said, "Okay, I'll talk to the band about it." I still figured the chances of it actually happening were about 1%, and I figured that if I did end up on stage that they would give me an acoustic and maybe not even put a mic on it, just to minimize the chances of me ruining the song if it turned out that I was some imposter who really did not know how to play or I got stage fright. So, when Saul took off his own guitar, handed it to me, and told me to go to it, I was blown away!
So if you all don't know about this band yet? Go buy their albums! They are not a band that disappoints!